Our Mission
We protect the fundamental rights, liberties and dignity of each person whose case has been entrusted to us by providing the finest legal representation.
In the Community
Building relationships; strengthening trust
The Cook County Public Defender's Office works to strengthen the relationship and trust between our office and the communities we serve. We are building relationships and coalitions with community organizations focused on issues of justice, liberation, fairness and equity. We're excited about developing new models of community presence and ways to be accessible to the people we serve.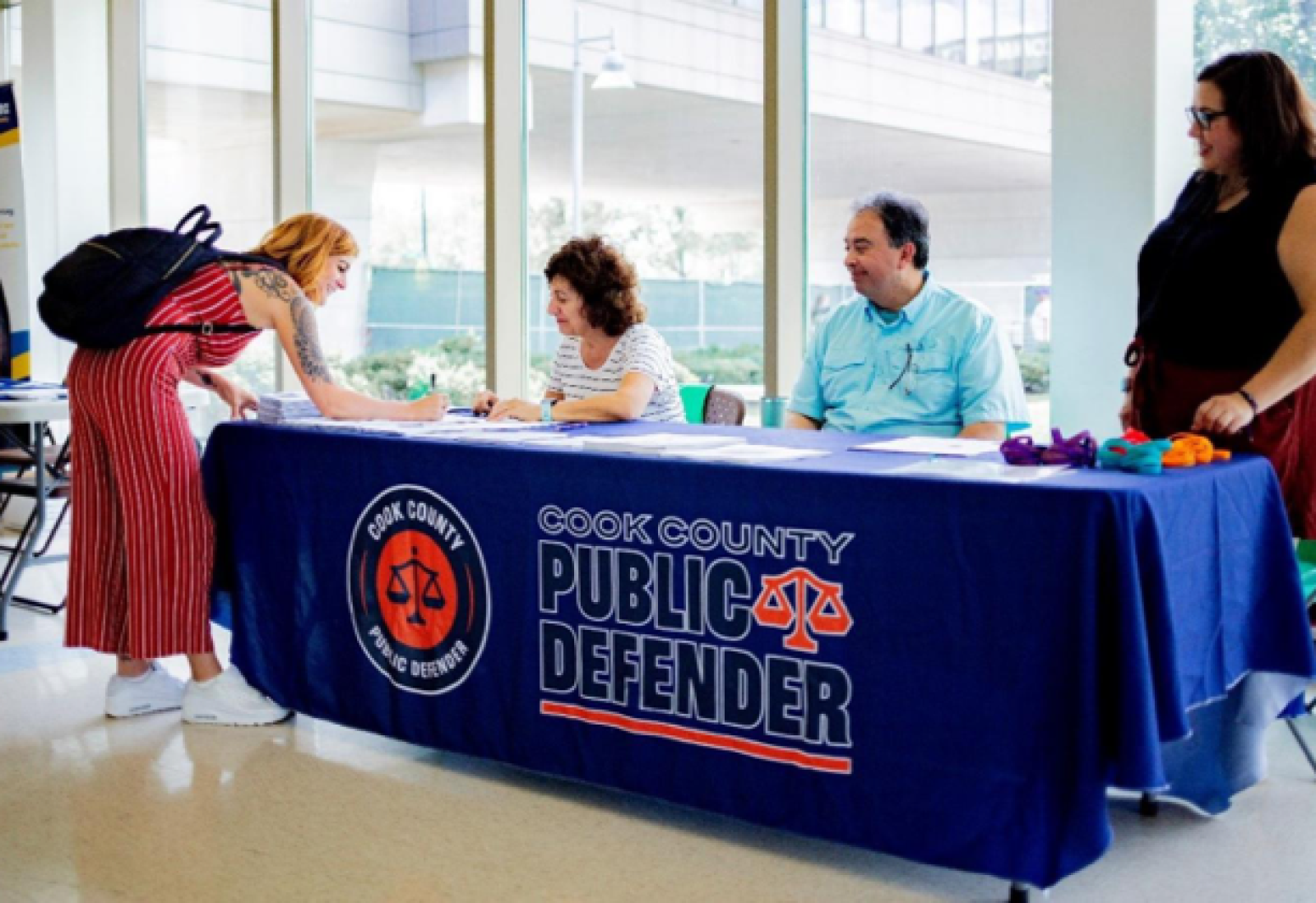 Mitigation Specialists play a key role in public defense, advocating for a fair sentence by putting together a thorough report on the person's life story. This is important because when a person comes before a judge for sentencing, the court is often aware of only a sliver of their circumstances.
Know Your Rights
About Our Arrest Hotline: 844-817-4448
If you or someone you know is arrested, it's important to know your rights.
Do not talk to the police. Anyone in police custody has the right to remain silent.
Call 844-817-4448 and we will send an expert attorney to the police station to represent you for free.
The Arrest Hotline serves Chicago and all of Cook County, Illinois. It operates 24 hours a day, 365 days a year.