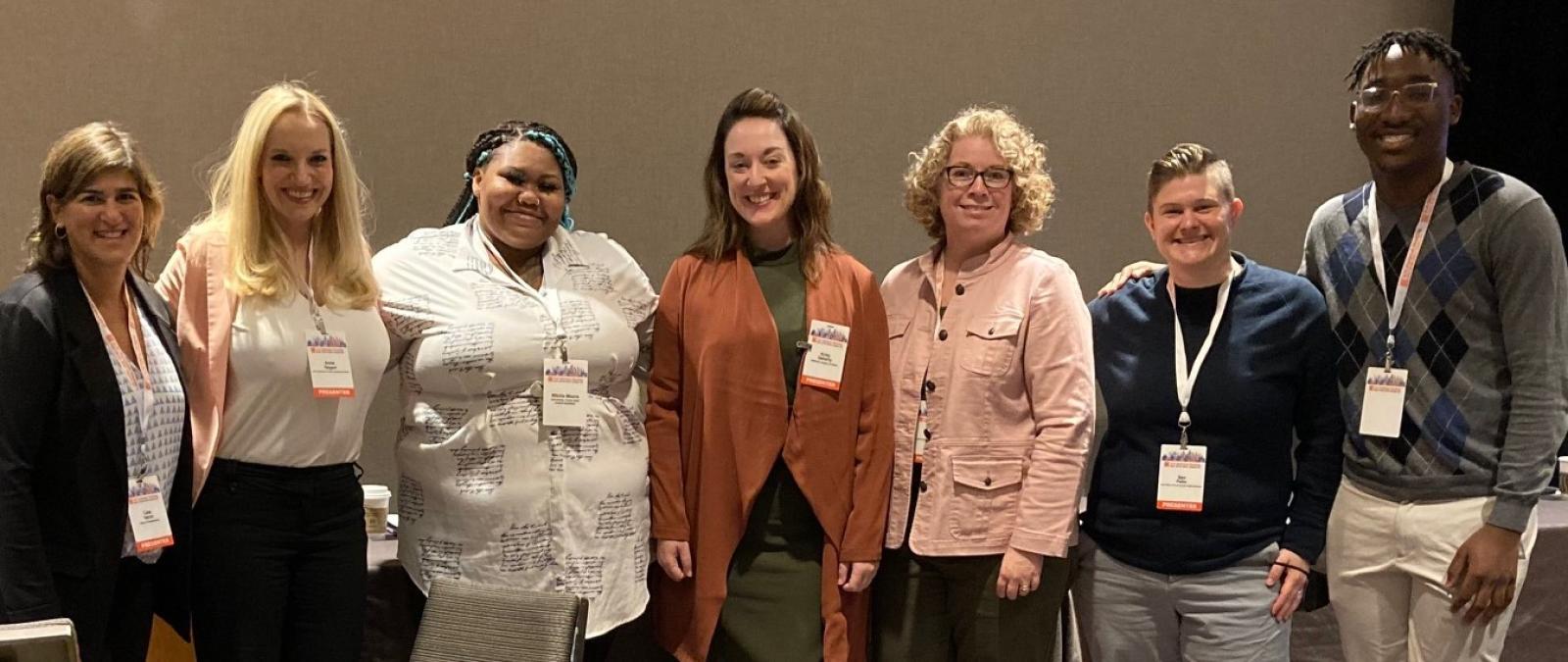 The Safety and Justice Challenge (SJC) is a national initiative supported by the John D. and Catherine T. MacArthur Foundation to safely reduce the overutilization of jails and address racial and ethnic disparities in the criminal legal system. After receiving two planning grants in 2015 and 2016, Cook County received implementation grants in 2017, 2019 and 2021 to collaboratively develop strategies to reduce the Cook County jail population and disparities within it.
Over the past five years, Cook County SJC strategies have included engaging deeply impacted communities in dialogue circles about criminal legal system reform, developing an automated court reminder system, reforming warrant policies and practices, expanding Cook County Health's community triage center model to the west side of Chicago, creating an intervention for individuals frequently impacted by the jail, implementing a pre-plea deferred prosecution program for young adults, and establishing a population review team.
On the week of Sept. 26, 2022, MacArthur held their biannual Safety and Justice Challenge Network meeting that brings together SJC sites from across the U.S. for a week of networking and learning. The Law Office of the Cook County Public Defender was represented by Public Defender Sharone Mitchell, Director of Community Engagement Alexandria Santistevan and Director of Legislative and External Affairs Sav Felix.
The conference kicked off with a plenary panel, "The Illinois Pretrial Fairness Act: Creating a More Equitable System," featuring Public Defender Mitchell, Dr. Don Stemen of Loyola University, Honorable David Navarro, ASA Lorraine Scaduto and Garien Gatewood of the Illinois Justice Project. The panel highlighted the importance of the historic Pre-Trial Fairness Act (PFA) and Cook County's efforts to implement the provisions of the PFA. 
Sav presented "Continous Innovation: Using SJC Models to Achieve Broader Decarceration, Designing A Young Adult Diversion Program in Cook County" at the Network Meeting's Symposium and was a panelist for, "Advancing Young Adult Justice Equity." Both presentations focused on neuro-and-developmental science insights into young adulthood, young adult interactions with the criminal legal system, existing and new pathways out of the legal system for young adults and Supporting Education and Employment Development (SEED) program in Cook County. 
Alex attended the conference representing our office and a member Equity Cohort Steering Committee which is building out a cohort that will use the collaborative experience of justice impacted individuals, community-based organizations, and representatives of Cook County's criminal justice system agencies to create equitable outcomes for marginalized people of color.