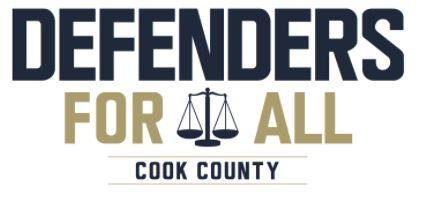 The Defenders For All campaign is a coalition of immigrant leaders, community organizations, and legal service providers that support the creation of a fully funded immigration unit within the Cook County Public Defender's Office (CCPD) to protect immigrants against deportation.
We believe that all immigrants deserve equal protection under the law. 
At the moment, the CCPD does not have dedicated expert immigration attorneys available to provide comprehensive and holistic representation to their non-citizen clients.Due to the increased intertwining of our immigration laws and criminal laws, non-citizens in criminal court can face significant consequences if they are not advised properly by an attorney with immigration law experience.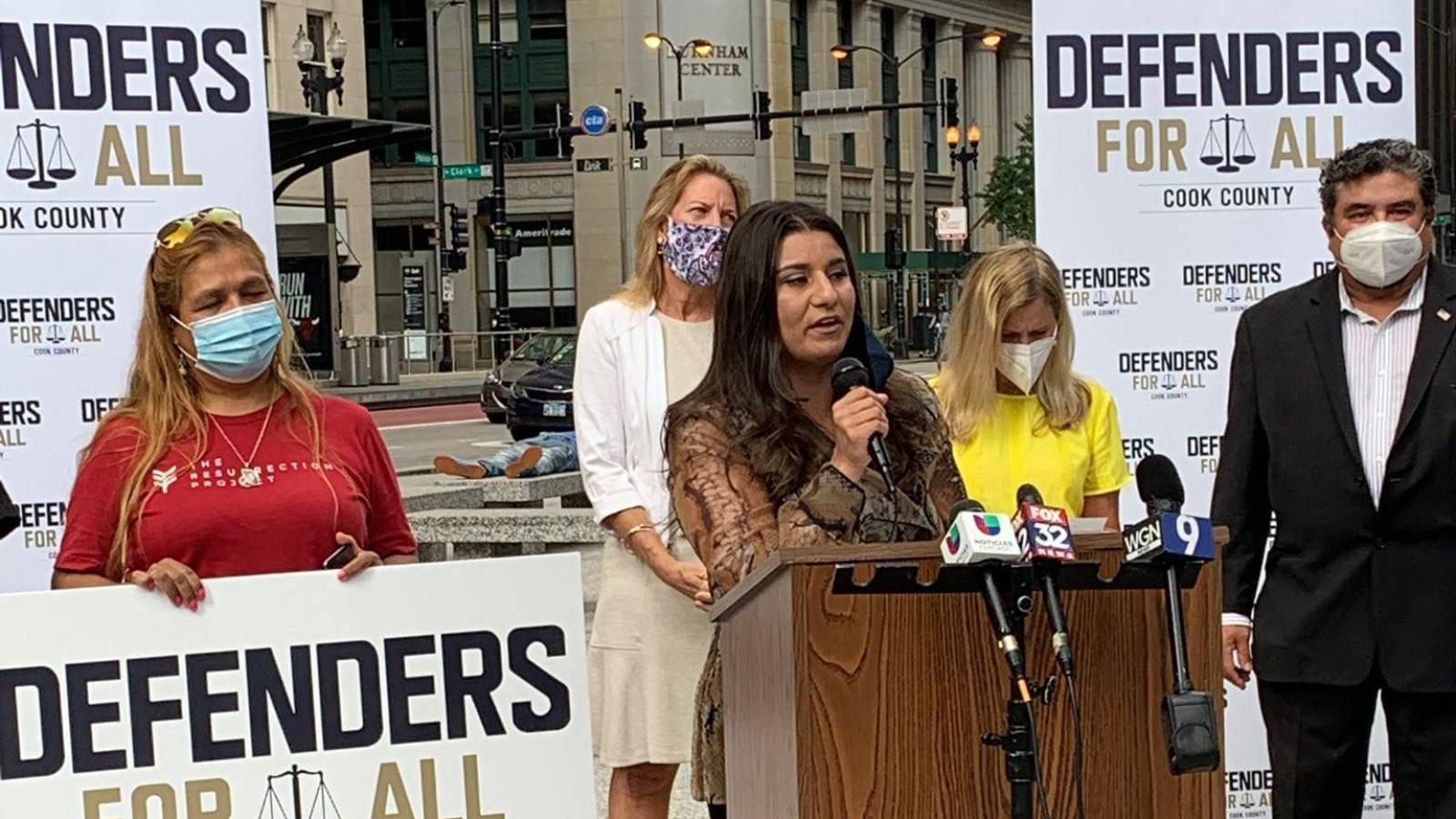 In 2019 alone, 1,476 immigrants (48% of all bond cases) were left without legal representation in their bond hearings at the Chicago immigration court and faced a greater risk of remaining separated from their families for many months. Unlike in the criminal justice system, there is no guarantee to a government-provided attorney in the U.S. immigration court system. Keeping immigrant families separated hurts our U.S. citizen children, our communities, and our economy.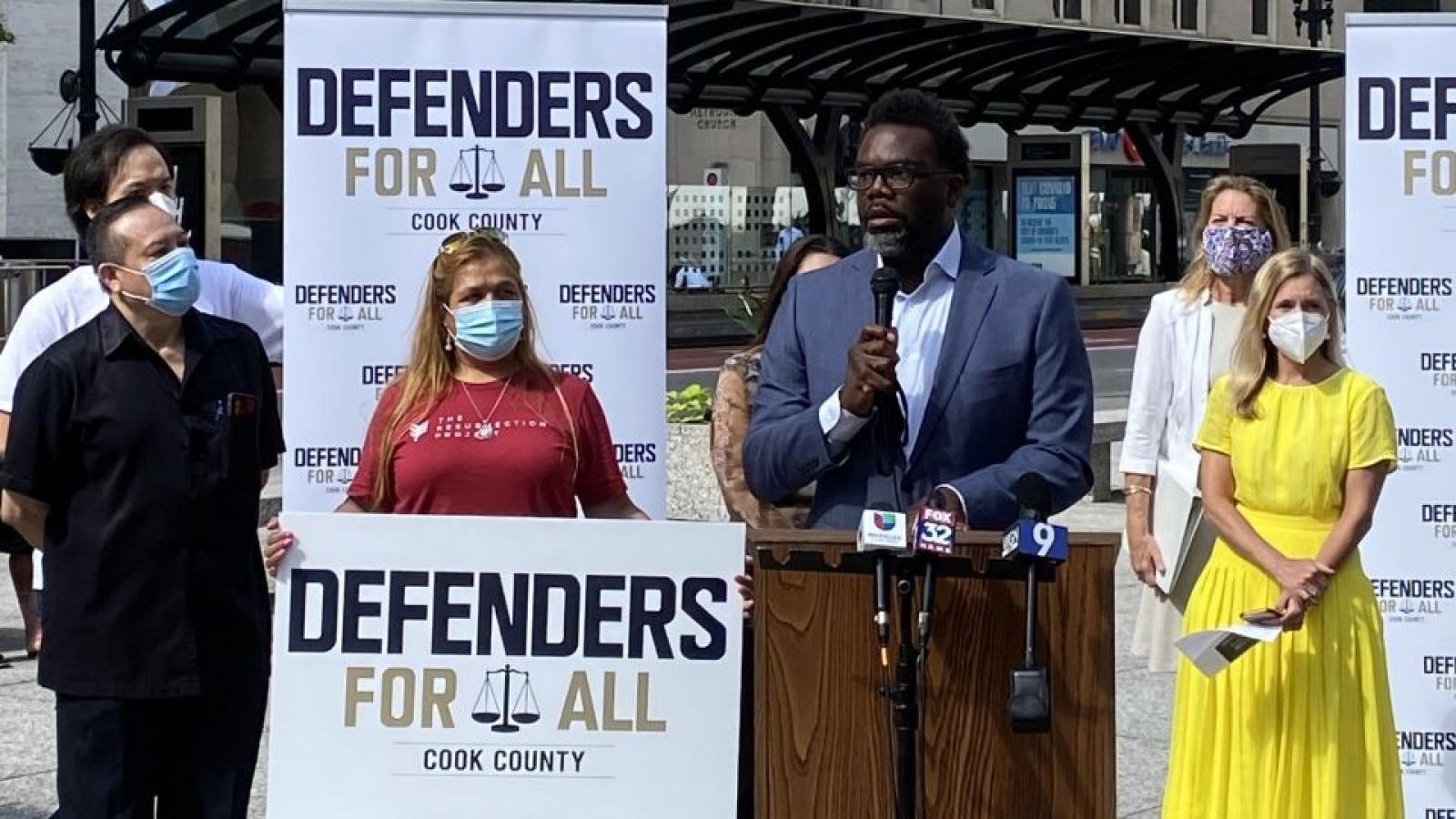 We urge President Preckwinkle and the Cook County Board to fund the creation of a dedicated immigration unit to protect our immigrant communities against deportation and separation from their families, especially Black immigrants, who despite accounting for less than 10% of total foreign-born population, account for 20% of all deportation proceedings based on criminal convictions.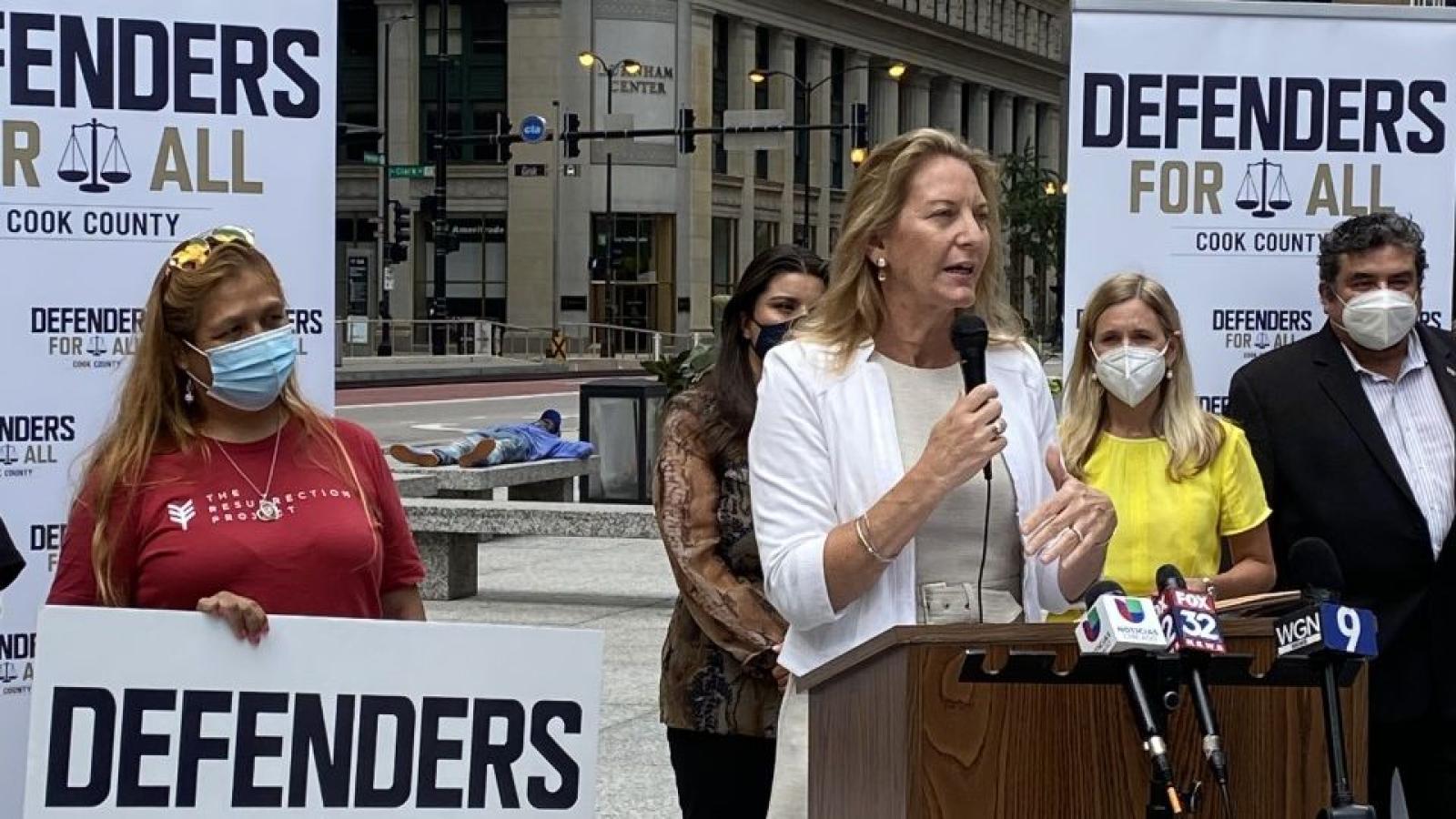 We, the undersigned collection of elected officials, community and labor organizations, and faith leaders, urge Cook County to act on its responsibility to provide equitable justice to all members of our community and safeguard our economic recovery, and support the Defenders for All campaign initiative to establish an immigration unit within the Cook County Public Defender's Office.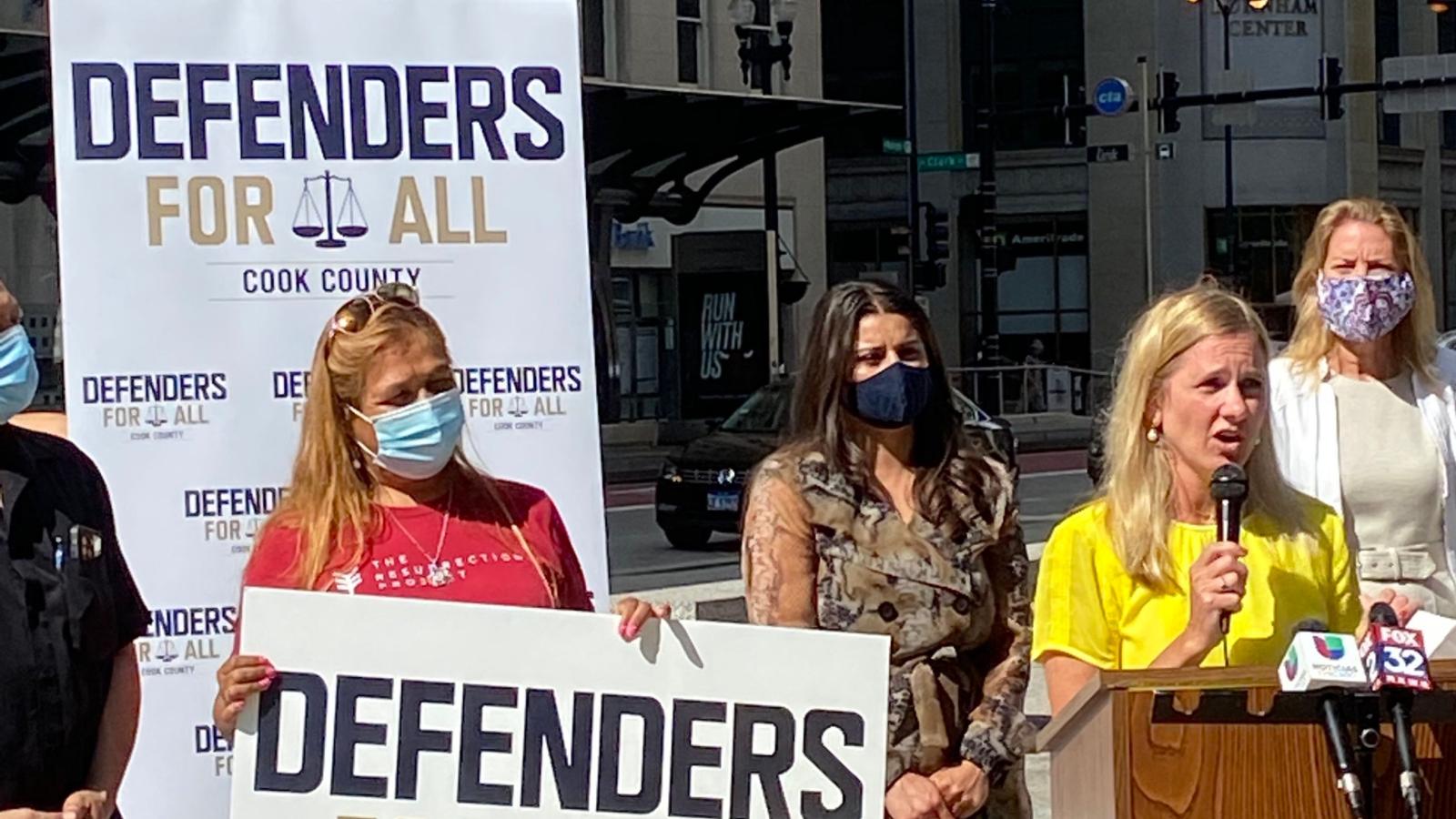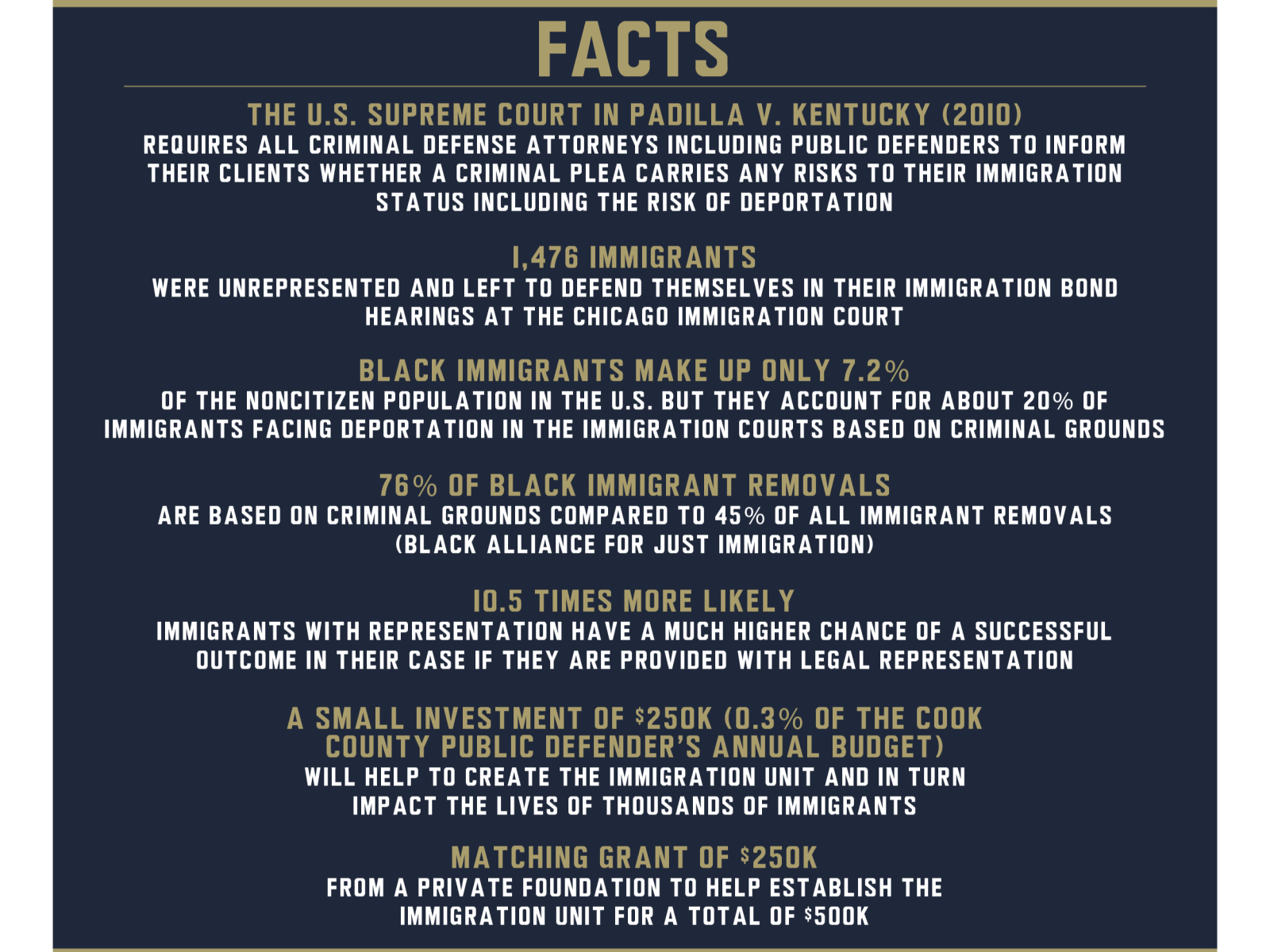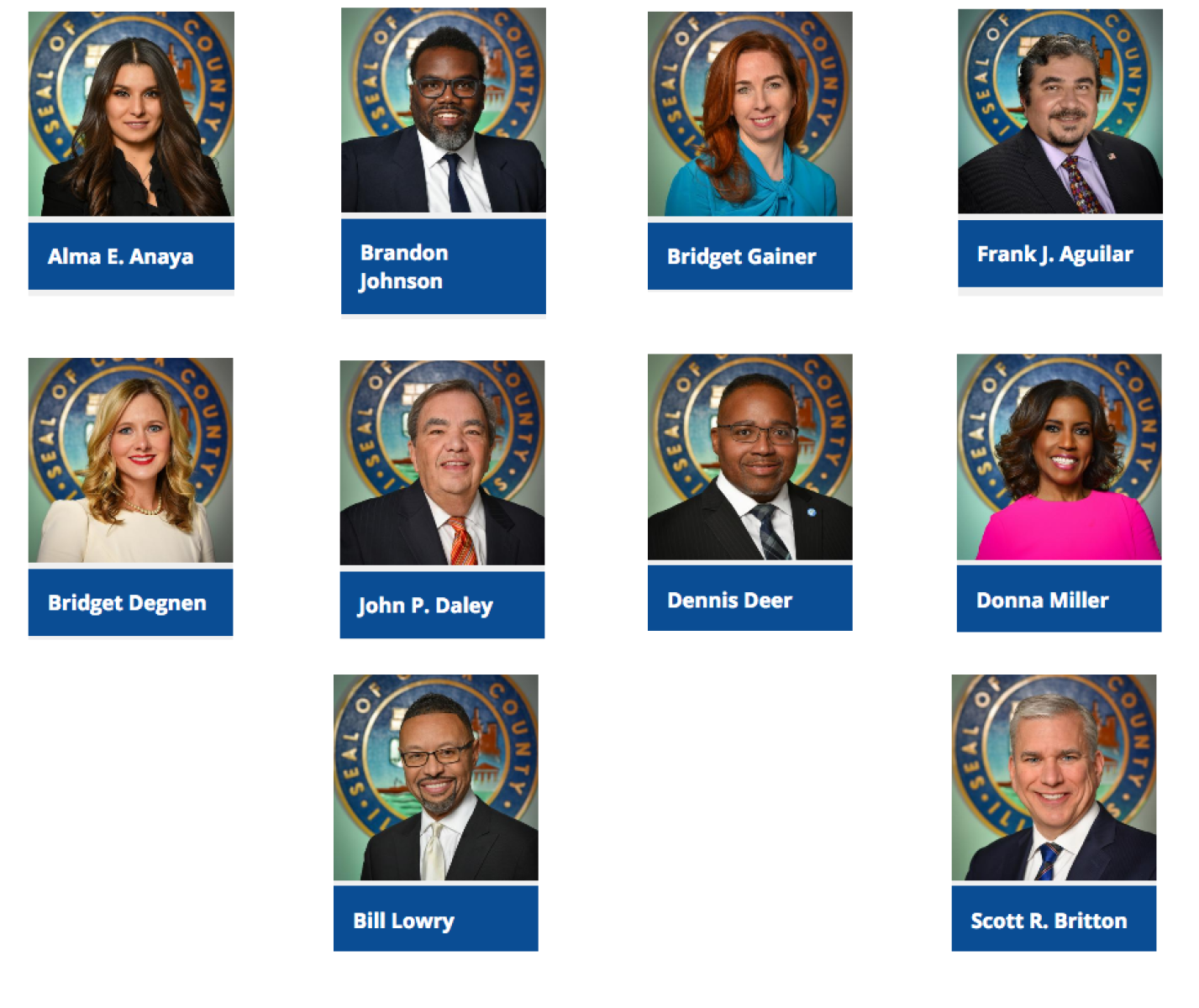 The Resurrection Project • Illinois Business Immigration Coalition • Westside Justice Center • Chicago Community Bond Fund • HANA Center • Organized Communities Against Deportation • The Bail Project • Southwest Organizing Project • Shiller Preyar Law • United African Organization • Logan Square Neighborhood Association • The People's Lobby • Beyond Legal Aid • Immigration & Legal Center of the BIHD • The Immigration Project • Ecker Center for Behavioral Health • Ascend Justice • Centro de Información • Alianza Hispanoamericana NFP, Inc. • North Suburban Legal Aid Clinic • Partners for Our Communities • Northwest Side Housing Center • Chicago Volunteer Legal Services • Western Illinois Dreamers • Indo-American Center • Instituto del Progreso Latino • Northern Illinois Justice for Our Neighbors • Chinese American Service League • National Immigrant Justice Center • Coalition for a Better Chinese American Community • BUILD Chicago • The ACE Project • World Relief Chicagoland • Spanish Community Center • American Immigration Lawyers Association, Chicago • Future Ties NFP • African Global Chamber of Commerce • Farmworker and Landscaper Advocacy Project • Chicago Workers Collaborative • Centro de Trabajadores Unidos • Equity and Transformation

Public Officials 
Amy Campanelli, Cook County Public Defender
Alma Anaya, Cook County Commissioner - 7th District 
Brandon Johnson, Cook County Commissioner - 1st District 
Bridget Gainer, Cook County Commissioner - 10th District 
Frank J. Aguilar, Cook County Commissioner - 16th District 
Donna Miller, Cook County Commissioner - 6th District 
Dennis Deer, Cook County Commissioner - 2nd District
Bridget Degnen, Cook County Commissioner - 12th District
John P. Daley, Cook County Commissioner - 11th District
Lindsey LaPointe, IL State Representative - 19th District
Ann Williams, IL State Representative - 11th District
Emanuel Chris Welch, IL State Representative - 7th District
Theresa Mah, IL State Representative - 2nd District
Ram Villivalam, IL State Senator - 8th District
Robert Peters, IL State Senator - 13th District

Faith Community
Chicago Jewish Community Relations Council 
Rev. Dr. Seth Moland-Kovash