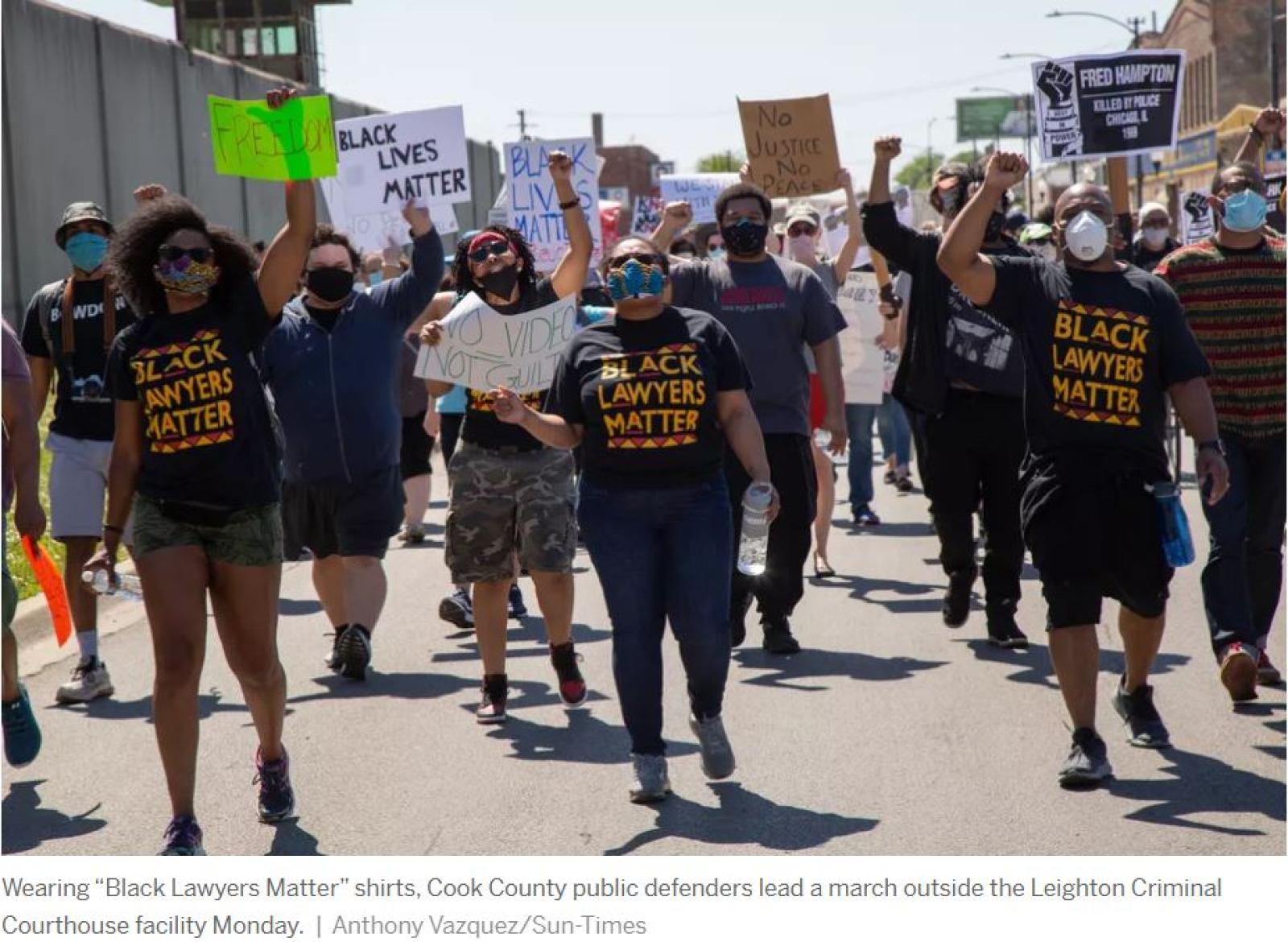 Lawyers from the Cook County public defender office led a Black Lives Matter march around the Leighton Criminal Courthouse and jail facility Monday afternoon.
The march was part of a nationwide public defenders protest coordinated by the San Diego office.
Assistant Public Defender Takenya Nixon said she and other Chicago lawyers and residents — the crowd had swelled to several hundred by its conclusion — were motivated to participate for two reasons.
"One, so that people would see how large the jail complex really is," Nixon said. "And two, for our clients to see that we are fighting for them. We are out here for them."
While many people assume public defenders work for the state or in tandem with police, they actually fall on the opposite side, Nixon said. She hopes the prominence of Monday's march will bring attention to their support for and dedication to aiding victims of police brutality.
"We do not work with the state: we are trying to help people, they are trying to convict people," she said. "There's a great difference. We are all about the community."
Nixon and other county APDs gave speeches to the crowd — which also included numerous private attorneys and federal public defenders — in a grassy area across California Avenue from the courthouse in Little Village.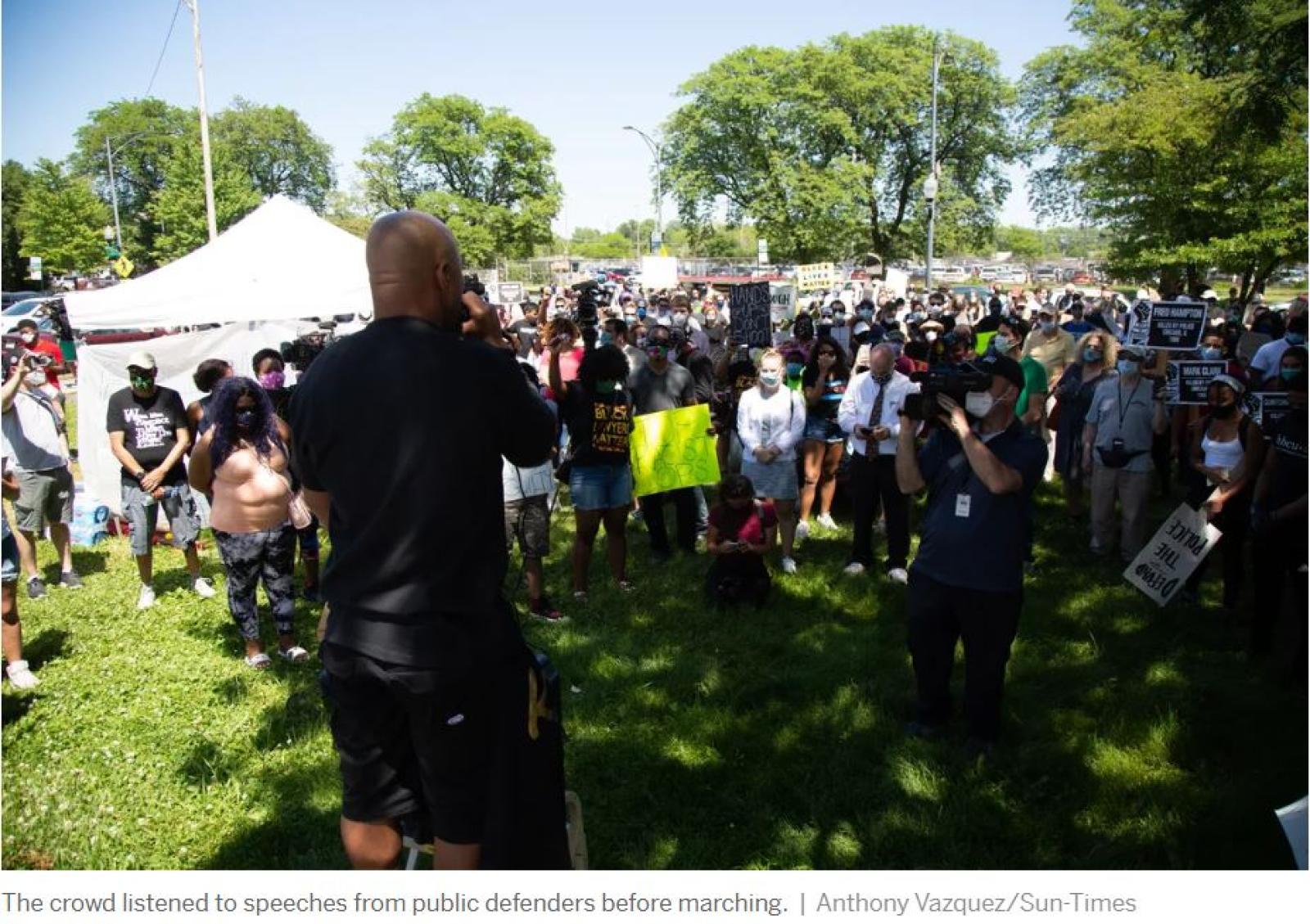 Assistant Public Defender Anthony Plaid called for Chicago police officers to join in protests if they want to prove that police misconduct originates from just a "few bad apples."
APD Ashley Shambley, also an assistant public defender, said she sees dozens of videos every day — captured on CPD's body-worn cameras — of unprompted stop-and-search incidents.
"For every one video I watch of someone being arrested, I watch 10 other videos of no one doing a thing but being black on these streets," Shambley said.
The public defenders then marched south down California, west on 31st Street, north on Sacramento Avenue and back east on 26th Street, around the sprawling complex.
Shambley said she hopes attendees adopt more skepticism toward police testimony and a greater understanding of how the prison system exploits minorities.
"[Some defendants] know that when they step into that courthouse, no matter what...they actually did or did not do, it doesn't matter because they are black, and there is an officer saying, 'He did this,'" Shambley told the crowd. "There are too many people who just take the words of the officers and do not listen to the accused."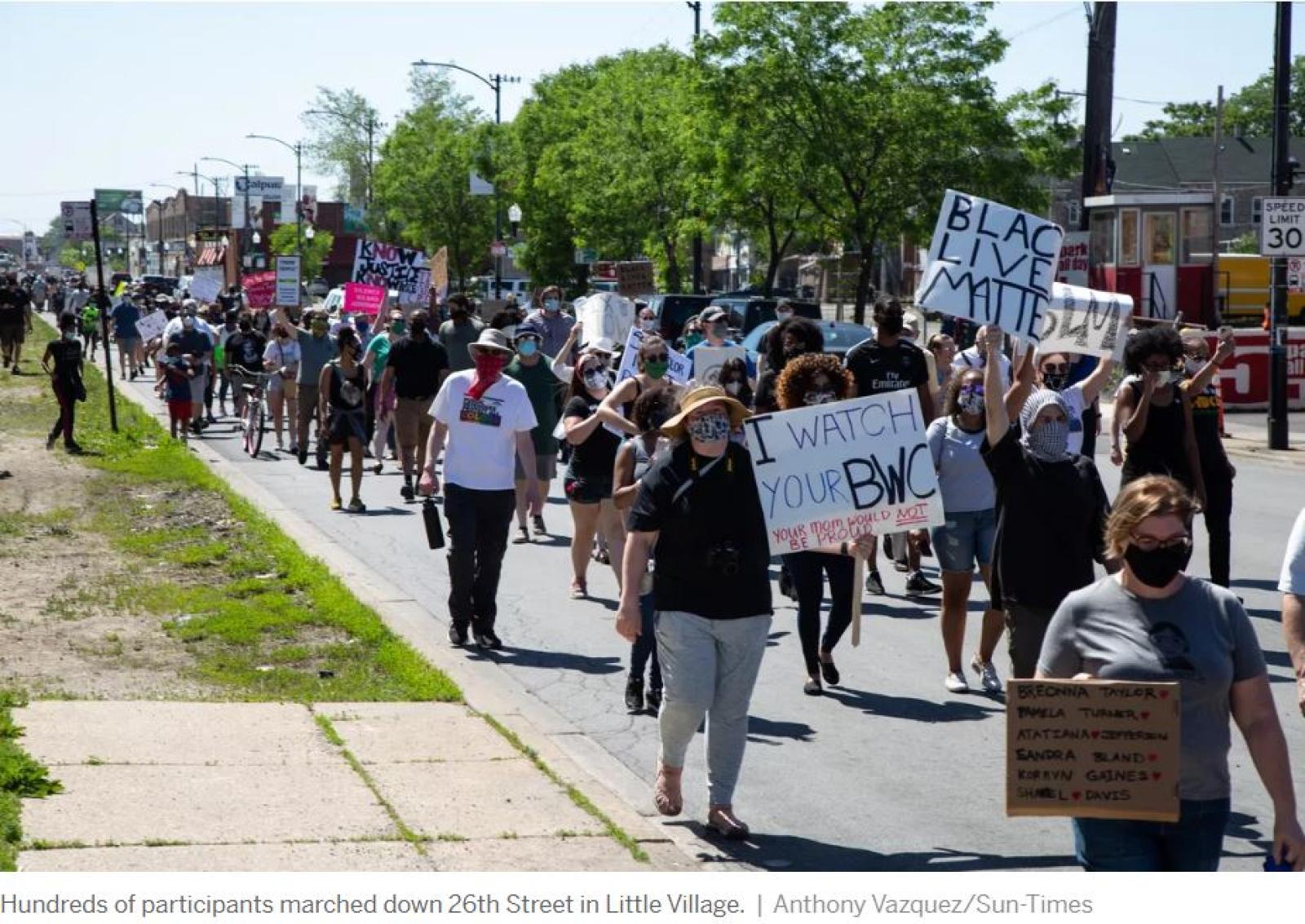 Link to the full article here: Chicago Sun Times | Public defenders hold Black Lives Matter march around courthouse, jail complex