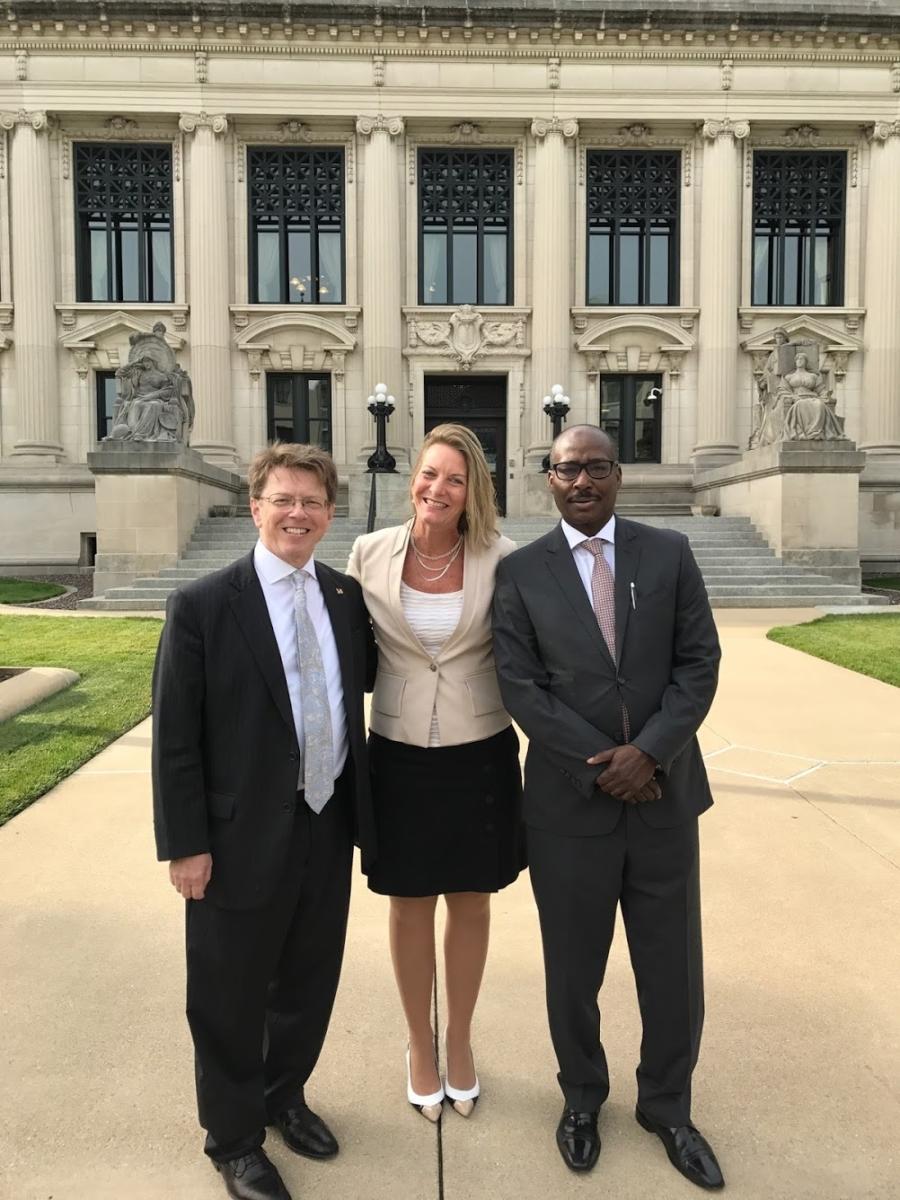 On Tuesday, September 12, 2017, the Illinois Supreme Court heard oral argument about whether the Public Defender of Cook County should be held in contempt of court after refusing to represent a client due to a conflict of interest.
In June of 2016, Amy Campanelli, the Public Defender of Cook County, appeared in court personally to refuse appointment to the case of Salimah Cole, the sixth person charged as a co-defendant in a murder prosection in Marham.  Ms. Cole's arraignment was delayed because her family first tried to obtain private counsel.  The Law Office of the Cook County Public Defender had already been appointed to and was representing the first five co-defendants.  Immediately, the conflicts of interest in also representing Ms. Cole were evident.
Ms. Campanelli brought a motion to have private counsel appointed to Ms. Cole based upon the Public Defender's ethical duty not to represent clients whose defense is in conflict with one another.  The judge hearing the case denied the motion, refusing to recognize a conflict of interest and ordered Ms. Campanelli to accept appointment.  Ms. Campanelli refused appointment, citing her ethical obligations under the 6th Amendment to the US Constitution and the Illinois Rules of Professional Conduct.  The judge held Ms. Campanelli in direct civil contempt and issued a fine of $250 per day until the appointment was accepted.  The Public Defender filed an appeal immediately and the Appellate Court stayed the fine the same day.  A month later, the Supreme Court of Illinois agreed to hear the appeal directly.
Clifford Berlow, an attorney with Jenner & Block, LLC, represented the Public Defender pro bono, and argued that representing multiple clients with adverse defenses "creates a disabling conflict of interest" under both the Sixth Amendment and the Illinois Rules of Professional Conduct. He argued that public defenders should be subject to the same ethical rules as all other attorneys, and that it is not acceptable forthem to defend two or more clients who have conflicting defenses. The argument of the Public Defender is that her clients deserve the same level of confidence that their interests will be served by the assistant public defender that is appointed to represent them as do the clients of any private attorney.
To hear the oral argument, click here. 
The argument was covered as the lead story the Chicago Daily Law Bulletin of September 13, 2017 under the Headline: Public Defender Campanelli Challenges Contempt finding on Ethical Grounds, by Andrew Maloney. In that article, Mr. Maloney quotes Clifford Berlow in his argument,
 "What the Rules of Professional Conduct seek to do is have lawyers, like Ms. Campanelli and private counsel alike, do their utmost to ensure that their client's Sixth Amendment rights are protected. And that's exactly what Ms. Campanelli did."